Another great recommendation from my new-found foodie friend!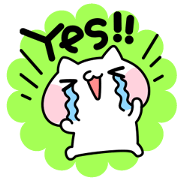 So… you may be wondering what Nine Fresh is and perhaps its selling point. For those of us who have tried Black Ball desserts, this is the more economical alternative to Black Ball (which is kind of unreasonably expensive given the portion and amount of toppings in there – then again, personal take.).
First Impression
Nine Fresh provides a decently wide array of toppings, ranging from fruit flavoured balls (I like to call them squishy pops, lol) to taro balls to green bean paste toppings etc etc. As for the base, they have 3 different types: beancurd, grass jelly and aiyu jelly. I have not tried the aiyu jelly base yet so I won't be review this today!
My first visit was to their Paya Lebar Mall outlet. Tucked at a corner of the mall near one of the entrances, this Nine Frsh outlet has a seating capacity of about 15 people or so. At the time of visit (about 4pm on a weekday), the shop was mostly empty and seats were abundant. Mango-lover me struggled to choose between the several options they had and finally, settled for Number 8 (pardon me, I can't remember the long name).
Number 8 has a beancurd base and I must say that I was pleasantly surprised by it. Smooth and not too sweet, this beancurd has a consistency and taste similar to the Lao Ban Beancurds. As for the toppings, the taro balls were chewy (but not much of a distinct taste?) and the mango balls were just… mangooey and slightly chewy, not too sweet as well. The black "pearls" are seriously much better than the sugar-soaked, limpy ones at Sweettalk.  For $2.50 a cup, it was a fulfilling dessert worth the money! I never thought it would be that filling.
Second Impression
Second visit was yesterday, to their Chinatown Point outlet this time round. Their Signature dessert caught my attention so I gave it a shot. Grass jelly + beancurd as base, with a bunch of other toppings (see pic below).
Frankly speaking, I don't find their grass jelly super good, but not too bad either. While smooth, it was not as fragrant as I would have liked it to be. Morale of the story? I'll stick with the beancurd.
Verdict
If I really were to choose my favourite out of the 2, I would say that Number 8 gave me greater satisfaction. The mango flavour and toppings went along pretty well with the beancurd, not too sweet.
Guess I'll be trying out their mango line for subsequent visits! (read: I will return muahahaha~)
In case you wonder how I look like… Here's an accurate diagram:
Bye.
Nine Fresh Desserts
Address: They have more than 10 outlets now, so just check their website out!
Website: http://www.ninefresh.com/
Note: Menu is there too 🙂 Now, you can think long and hard about what to eat before heading to their stores lol.